Introduction:
Around 1970, the Bengalee resentment against Pakistani military and the capitalist elite rose to the peak, which was clearly reflected in the result of December 1970's General Election. The rhetoric of Bengalee nationalism not only threatened the military dictators but the whole edifice of the capitalist state. The political players in the West. Supposedly, the people in the East expected a swift transfer of power, instead of which the Pakistan authority had utilized the electoral process as a measure to contain the nationalist fervour of the Bengalee people. The post election parleys couldn't even deliver an acceptable solution. Anticipating the signs of Bengalee conviction to ascend to power, they resorted to military action.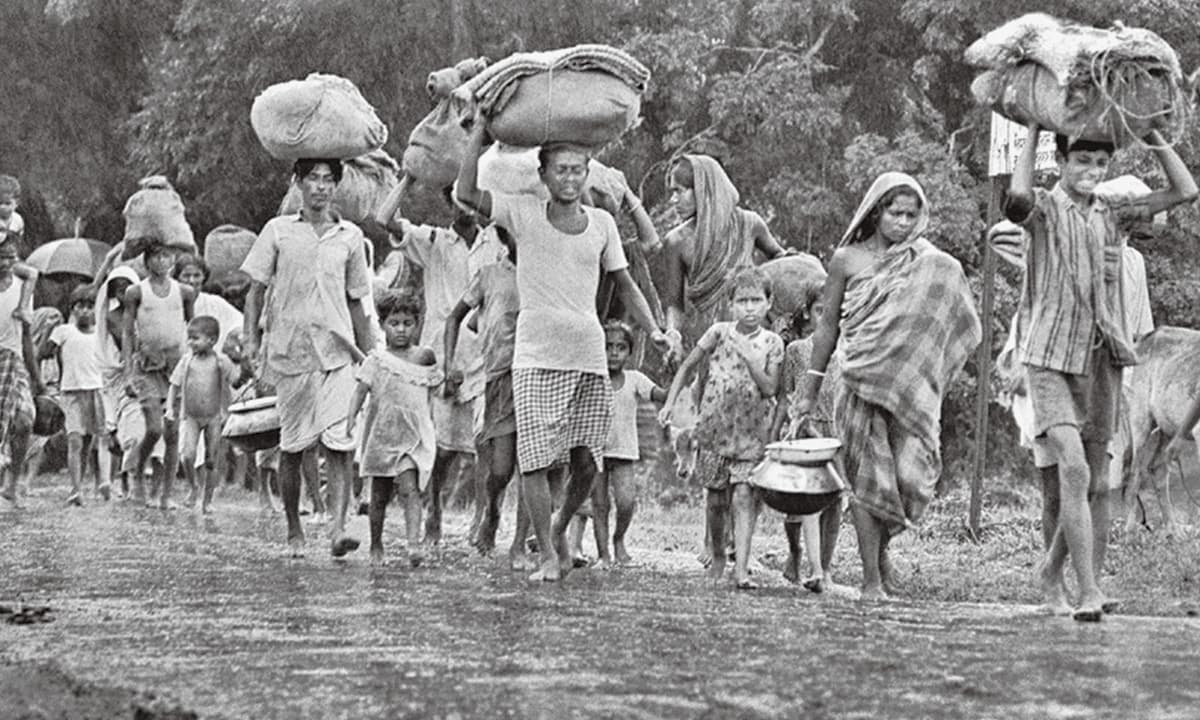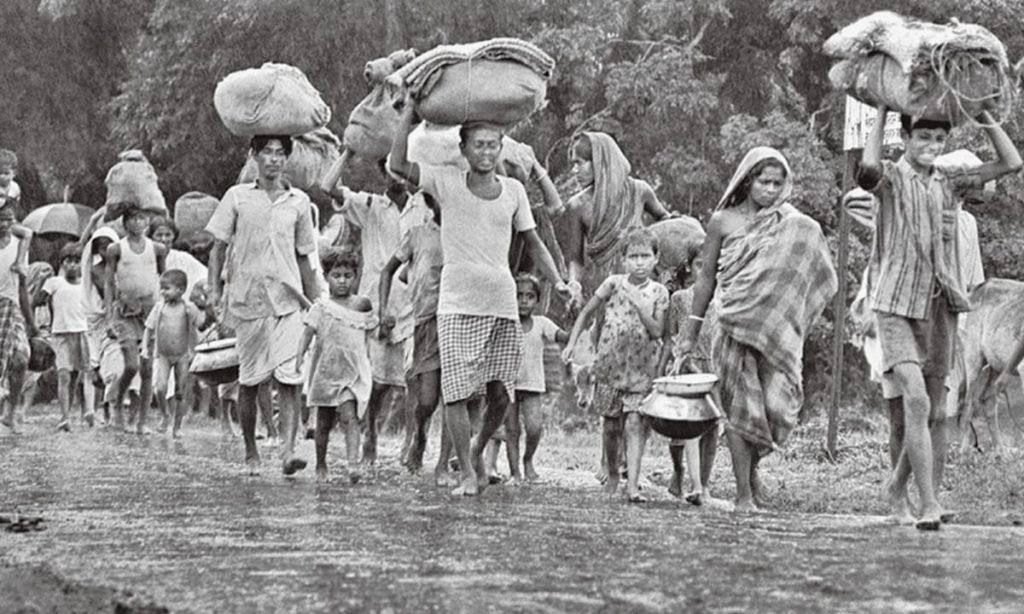 The "Operation Searchlight" began on the night of March 25, 1971 when the Pakistani military command pushed its forces across the traditional military inhibitions to go for mass murders, rapes and plundering that silenced the lifestyle of the major cities across the country. The concept of Operation Searchlight was inspired by the My Lai massacre that U.S. Army carried out in Vietnam. The Pakistani regiments engaged in the genocide in the same manner as practised under General Gracey in Vietnam. Known as "Butcher of Beluchistan", General Tikka Khan also joined the team replacing the Governor of East Pakistan Vice Admiral Syed Mohammad Ahsan who used to be regarded for his compassion. No army – how mighty be it may — can ever defeat a people who have decided to fightback. As such, Pakistani estimate of one month time for accomplishing the mission turned into a ceaseless struggle for long nine months. The Bengalee people resisted all over under the leadership of handful of military officers who managed to escape from their units to join the war. The war started unfolding in its dimension and kind at unprecedented cost in lives and blood. The initial resistance phase had been the costliest one though, but it gave us resilience and resolve to take the fight to an eventual victory. 1971 war is a huge canvass with an assorted dimensions. This paper will therefore include the important events of March 1971 leading to the outbreak of war and the initial resistance offered by the freedom fighters of central region.
Post Election Parleys
Post-election reaction saw mixed opinion from the Pakistani political and military hieracrchy. Initial reaction of General Yahya was as it should have been. "As far as I am concerned myj ob is finished", said the President immediately after the election result had been announced. Constitutionally, Sheikh Mujibur Rahman was to take over as Prime Minister of undivided Pakistan. Many in the military hierarchy including the Director General of the powerful Inter-service Intelligence could not accept the election result. Bhutto assumed political control in the West and was not ready to sit in the opposition. " No constitution could be made," said the civilian dictator and feudal landlord "without Pakistan Peoples Party's cooperation."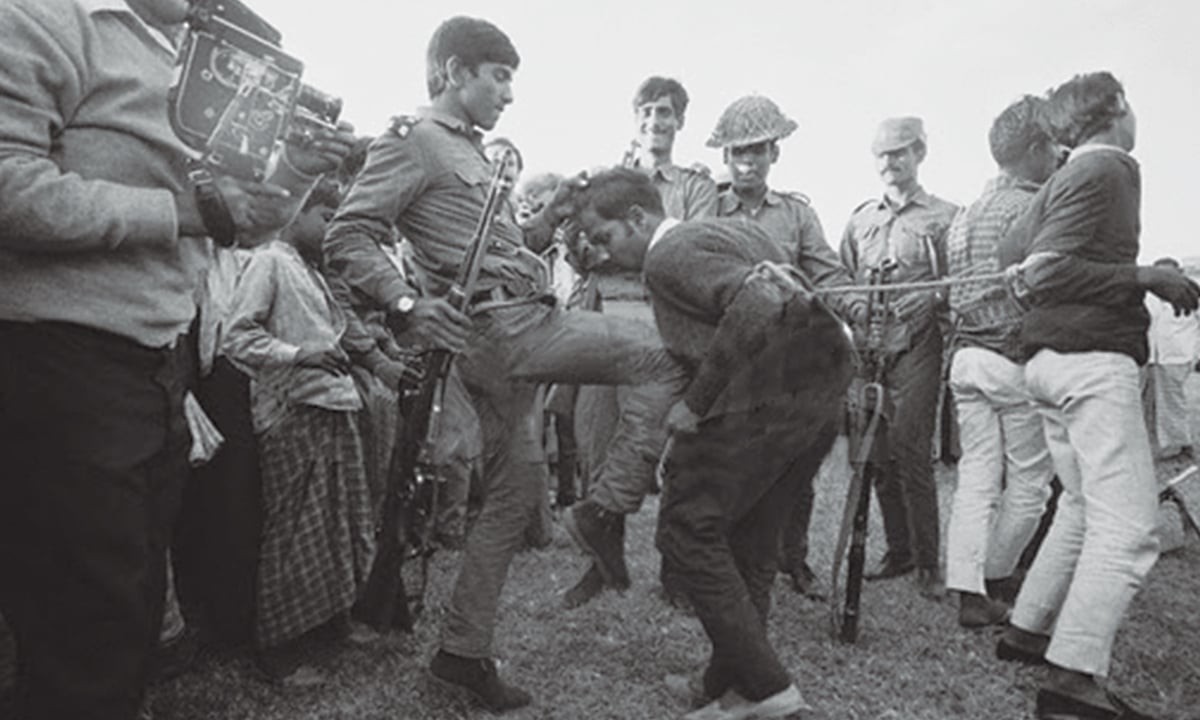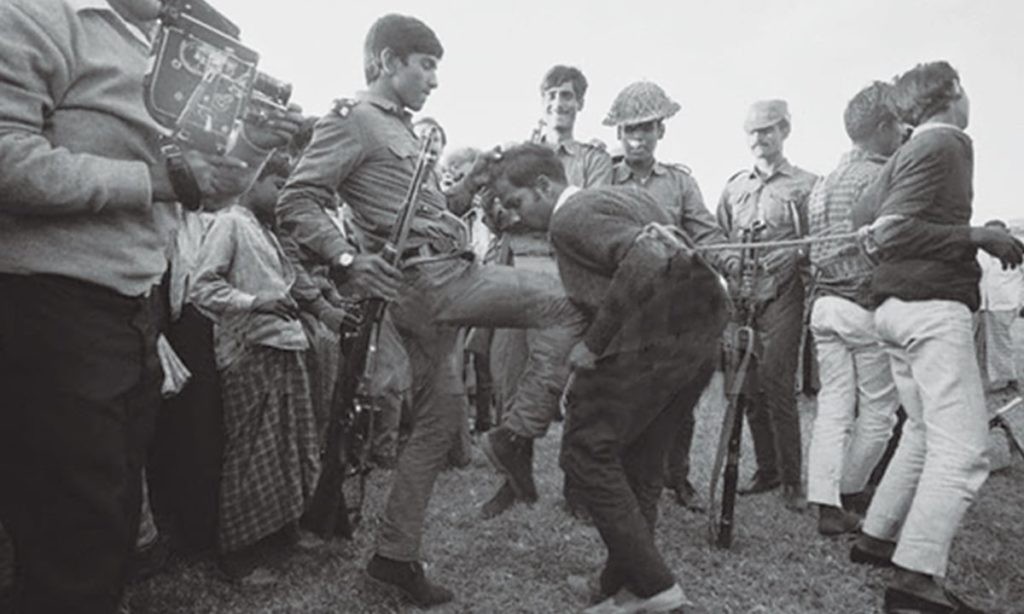 No Light in Sight
The time had now arrived for parleys to begin between the President Yahya Khan, Bangabandhu Sheikh Mujibur Rahman and Julfiquer Ali Bhutto. First such meeting took place at the President's House at Dhaka on 13 January 1971. In this meeting Awami League was represented by Sheikh Mujibur Rahman, Tajuddin Ahmed, Khondkar Mushtaq Ahmed, Qamar-uz-Zaman and two others while the President was accompanied by Vice Admiral S.M Ahsan, Lieutenant General Sahibzada Yaqub Khan and Lieutenant General S.G.M.M. Peerzada. During the session, the President expressed his desire without naming to include some West Pakistani members in his cabinet to give it a national character, which was assured by Mujib. As none of the parties achieved majority in both wings, the Peoples Party capitalized on that to bargain for power sharing. Disillusioned, General Yahya accepted Bhutto's invitation. So, on his return from Dhaka, Yahya with some of his advisers visited Larkana as Bhutto's guest. "Please tell Mujib that the West Pakistani leadership is in my (Bhutto's) hand and it will be good for the country if he, for the sake of the nation, took Bhutto in the Government and that if he does not do so we (army) will use military force" proposed Bhutto in his meeting with the President. History had seen the later events and in that how precisely his wishes were materialized. Later, on January 27, when Bhutto went to Dhaka and met Mujib, they had some disagreements which could have been resolved had Bhutto been offered the post of vice president or the foreign minister. But, it was hard for Mujib to make such a concession. Mujib was not ready to accommodate Yahya either, who was aspiring to stay on as the President.
Bhutto's Arrogance
On 13 February 1971, General Yahya announced his decision to call the National Assembly session on 03 March 1971. Bhutto refused to attend the National Assembly session which was condemned by all. On 13 February 1971, Bhutto having met the President declared that if the National Assembly were held on 03 March he would launch a popular movement. Bhutto even threatened members elected to the constituent assembly from West Pakistan that he would break their legs if they attended its inaugural session in Dhaka, and that if they insisted on attending they should buy a one-way ticket. On 01 March 1971, General Yahya announced postponement of the National Assembly for indefinite period. Disregard to the collective verdict of the people gradually threatened the fate of Pakistan to the process of eventual disintegration. The reaction in East Pakistan was immediate. Strikes, demonstrations and civil disobedience increased in tempo until there was open revolt. Prodded by Mujib, Bengalees declared they would pay no taxes and would ignore martial law regulations on press and radio censorship. The control of the central government ceased to exist in East Pakistan.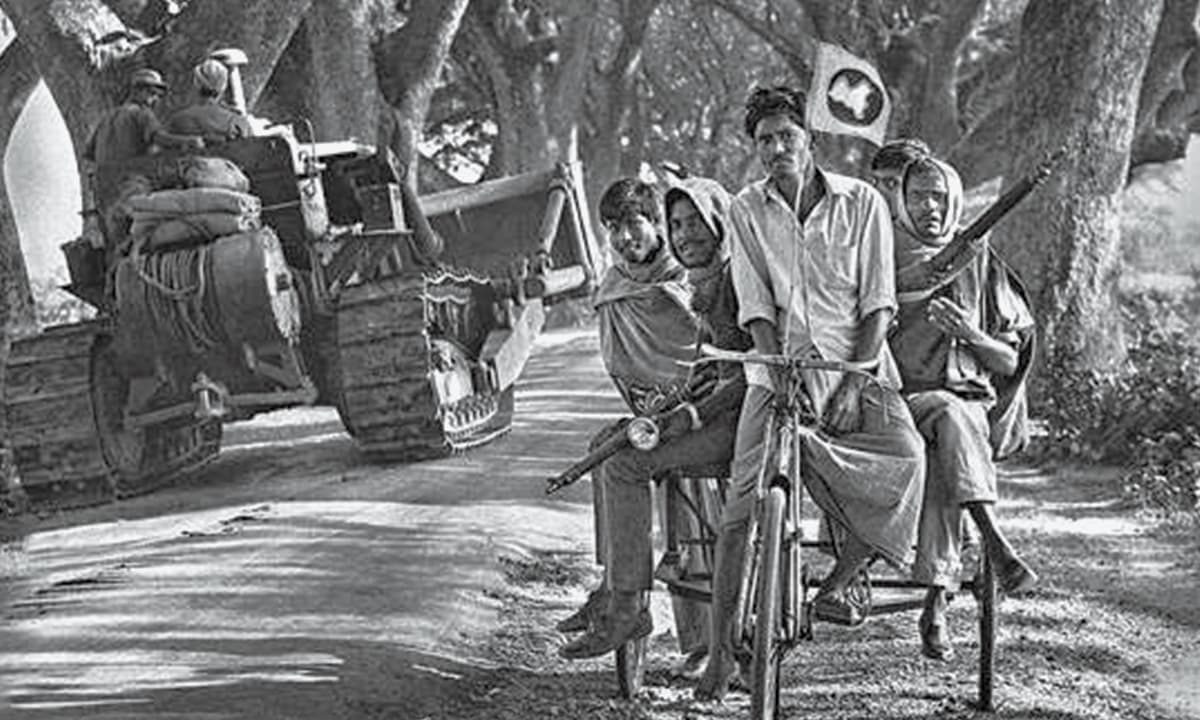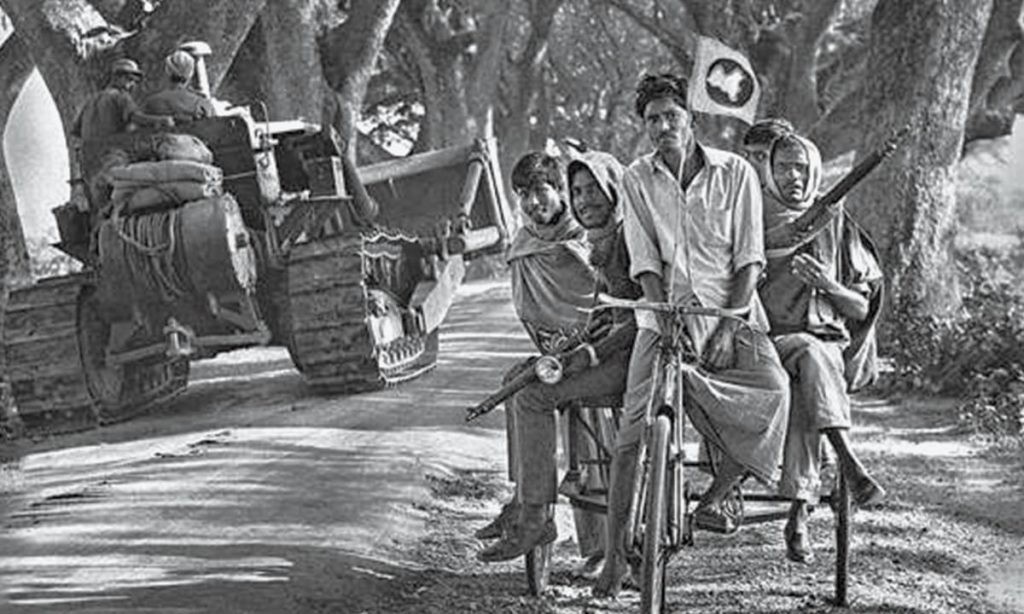 Bangabandhu's Historic 07 March Speech
Bangabandhu's historic speech of 07 March 1971 gave out a strong signal for independence movement. However, Mujib, Bhutto, and Yahya Khan held negotiations in Dhaka in late March in a final attempt to defuse the growing crisis; simultaneously, General Tikka Khan, who was commanding the Pakistani forces in East Pakistan, prepared a contingency plan for a military takeover. As it was, the talks broke down, and on March 25 Yahya Khan flew back to West Pakistan and Bhutto followed him the next day. When there was a clcar mandate, the military failed to install the democratically elected Government in office only because it wanted to serve its own interest. Thus West and East Pakistan once sprung from the common womb suddenly found them in bitter conflict.
Highlights on The Operation Searchlight The Planning Process
Before maturing the plan, a few senior Pakistani officers in East Pakistan were pulled out for being critical of the military attack on civilians. They were Lieutenant General Shahabzada Yakub Khan, GOC of East Pakistan, and Vice Admiral Syed Mohammad Ahsan. Then Lieutenant General Tikka Khan took over as the Governor and GOC of East Pakistan. On March 17, General Hamid, Chief of Staff, Pakistan Army asked General Raja to plan the operation. In the morning of March 18, General Raja and Major General Rao Farman Ali wrote the plan. Highlights of the plan included the scope of the operation, pre-requisites for success, distribution of forces and tasks assigned to the individual brigades and units. General Hamid objected to the immediate disarming of regular army Bengalee units, but approved the disarming of the EPR, armed police and other para­military formations. The plan was amended accordingly and finalized for distribution.
Scope of the Operation
Scope and flexibility of "Operation Searchlight" had been unlimited. Primarily it aimed at eliminating the Awami League leaders and any civilians. It also targeted the armed forces personnel supporting the Awami League cause in defiance of martial law. Secrecy, surprise, deception and speed were emphasized upon at every stage of the operation.
Prerequisites for Success
Success of "Operation Searchlight" hinged upon many aspects as perceived by the Pakistani military leaders as mentioned below:
Operationtobe launched simultaneously across the province and maximum number of political and student leaders and those among cultural organizations and teaching staff to be arrested.
Success in Dhaka was considered crucial. Dhaka Operation must achieve 100% success. Dhaka University would be occupied and searched.
Much liberty including greater use of fire authorized while dealing with the cantonments.
Operation to be executed with complete secrecy. All internal and international communications to be cut off, including telephone, television, radio and telegraph.
All East Pakistani (Bengalee) troops to be neutralized by seizing weapons and ammunition.
Available Pakistan Army Outfits in East Pakistan
Pakistan Army had 14 Infantry Division deployed in East Pakistan in March 1971. It had four Infantry Brigades and all of those commanded by the West Pakistani Brigadiers. Brigadier Jahanzab Arbab commanded 57 Infantry Brigade located in Dhaka, Brigadier Iqbal Shafi commanded 53 Infantry Brigade in Comilla, Brigadier Abdullah Khan Malik commanded 23 Infantry Brigade in Rangpur area and Brigadier A. R Durrani commanded 107 Infantry in Jessore. Each Brigade comprised usual slice of infantry, artillery and other support elements. Besides, West Pakistani Army personnel were also posted in all static units/installations.
Bengalee Units in East Pakistan
During March 1971, there had been a total of six (06) army Bengalee Infantry Battalions of which the 1 East Bengal Regiment (EBR) was in Jessore under 107 Brigade. The 2 EBR was in Joydevpur Rajbari area north of Dhaka, under 57 Brigade. The 3 EBR was in Sayedpur under 23 Brigade, and the 4 EBR was in Comilla with the 53 Brigade. The 8 EBR was preparing to move to West Pakistan and by then left its advance party. The East Bengal Regimental Center (EBRC) in Chittagong had nearly 2,000 Bengalee troops including the newly raised 9 EBR. The 10 EBR, a training unit comprised of University students was in the Dhaka cantonment. Bengalee officers commanded the 1, 2 and the 10 EBR, while the rest were under Pakistani officers. Available Bengalee Forces of Other Categories There has been nearly 34,000 Police  embers of all ranks almost exclusively Bengalee in East Pakistan. Several thousand Ansar and  Mujahid members trained on basic military training were scatteredly deployed across East Pakistan. The East Pakistan Rifles (EPR) had around 15,000 members majority of whom were Bengalee. These forces were divided into 17 operational wings (battalion size) in 7 sectors located in Dhaka, Mymenshingh, Jessore, Rajshahi, Dinajpur, Sylhet and Chittagong. The EPR companies were often divided into small groups of sections/platoons and deployed in camps along the border. EPR Headquarters and 2,500 EPR troops were posted in Dhaka. The majority of the EPR officers were from West Pakistan.
Initial Resistance Phase – Dhaka Region Dhaka – The Hub of East Pakistan
This region constituted the area bounded by Jamuna in the West, Meghna in the East and the Indian territory in the North. Being a "Vee" shaped sector the apex forms in the South where Dhaka, the geopolitical heart of Bangladesh is located. This is also known as the central region. The major river systems are the Jamuna, Meghna, Old Bramhaputra, Dhaleswari, Buriganga, Banar, Turag etc. The important places are Dhaka, Mymensing, Jamalpur and Tangail. Dark Night of 25 March 1971 – Dhaka on Fire Dhaka city had been the hub of Pakistan military carnage in the initial stage of the war. To resist the Pakistan military around Dhaka had been extremely difficult as compared to other areas. This is firstly because of their huge presence in the cantonment and secondly, the intricacies of fighting in built up area without skilled soldiers had been unrealistic affair. These are the reasons for which the Pakistan military could subdue entire city over night.
10 EBR was raised in Dhaka purely to train college and university students following the National Service Scheme launched in 1969. A Bengalee officer named Lieutenant Colonel Mueed Uddin was commanding the unit. Virtually, there was no Bengalee unit within Dhaka City that could have provided the leadership during crisis.Therefore, the resistance in the city area had been sporadic and limited only to self- defence in selected areas. 32 Punjab Regiment had to disarm the Bengalee members at Rajar Bagh police line. 22 Baluch Regiment was tasked to neutralize the EPR members at Pilkhana and seize wireless at Pilkhana. 31 Field Regiment was to secure Second Capital, Mohammadpur-Mirpur area. 13 Frontier Force was to secure Dhaka cantonment and act as reserve. 43 Light Anti-aircraft Regiment was responsible for the security of Tejgaon airport. 01 x Platoon of 3 Special Service group was given the task of carrying out raid in the residence of Bangabandhu Sheikh Mujibur Rahman and apprehend. 01 Company each from 18 Punjab Regiment, 32 Punjab Regiment and 22 Baluch Regiment formed a Task Force and deployed in the university area.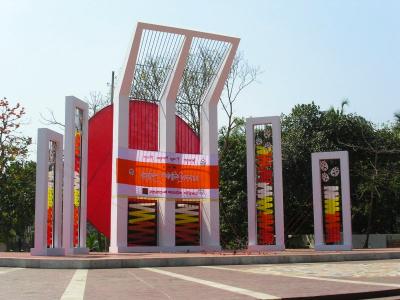 Exploits of Junior Tigers – Joydevpur and Beyond
Joydevpur- gateway to Dhaka from the North is only about 30 kilometers away from the heart of the city is famous for its Rajbari. This area witnessed another action-packed episode following the insurrection of 2 EBR. Like elsewhere in Bangladesh, the Pakistani authority had been keen in dispersing this unit to different locations. By mid January, Alpha Company under non-bengalee Major Kazem Kamal was sent to Tangail, Charlie Company under Bengalee Major Nurul Islam was deployed in Mymenshing, Bravo Company (minus) under West Pakistani Major Azad Latif was at Gajipur Ordnance factory and Platoon from Bravo Company was sent to Rajendrapur Ammunition Depot. The Battalion Headquarters, Headquarters Company and Delta Company were located at Joydevpur. The Commanding Officer Lieutenant Colonel Masudul Hassan, Second-in- Command Major KM Shaffiullah including 11 others were Bengalee out of total 17 officers in the unit. 2 EBR was better prepared than other units because of its close following of events and proximity to Dhaka. One company remained at Rajbari to be able to move in battle order in short notice and another platoon was to keep a close eye on Dhaka-Mymenshing highway. Other vantage points were also physically held for early detection and speedy passage of information.
Conclusion
Long domination by the West Pakistan left Bengalees with no option but to secede from its union which was though very costly in terms of lives and efforts. March 1971 therefore, occupies a glorious position in our history and it comes to us afresh every year to remind us of the legacy that had cost millions of lives. After Ayub Khan stepped down from power, General Yahya held the first ever General Elections in which Awami League won a landslide victory. But, Bhutto with a small coterie of military leadership didn't allow holding of National Assembly session for power handover. Arrogance and lust for power condemned the Awami League's hard earned election trimph and pushed the military to war against Bengalee people. The Bengalee people were rather caught unprepared in such a situation and could hardly match the quality of forces, armaments and also in preparedness. It took a heavy toll though gave them resilience and resolve eventually leading to victory. Since then, Bangladesh as a country and militarily have come a long way. Its transformation and growth in all sectors leading to current success is a matter of great pride for our nation.